Chesterton
We have a unique development of 2 bedroomed eco-friendly houses, built to the highest standards featuring.
Off Road allocated parking places.

A-Rated central heating boiler

Quality laminate flooring to downstairs areas.

Spanish ceramic tiles for kitchen & cloakroom

Latest Government requirements for insulation and sound proofing

Highly specified kitchen with 18mm carcasses for long term durability, and a choice of doors and drawers

Quality Bathroom suite with tiled shower area

Internally glazed double-glazing

Burglar Alarm

UPVC external doors

Maintenance free patio

10 Year NHBC buildmark guarantee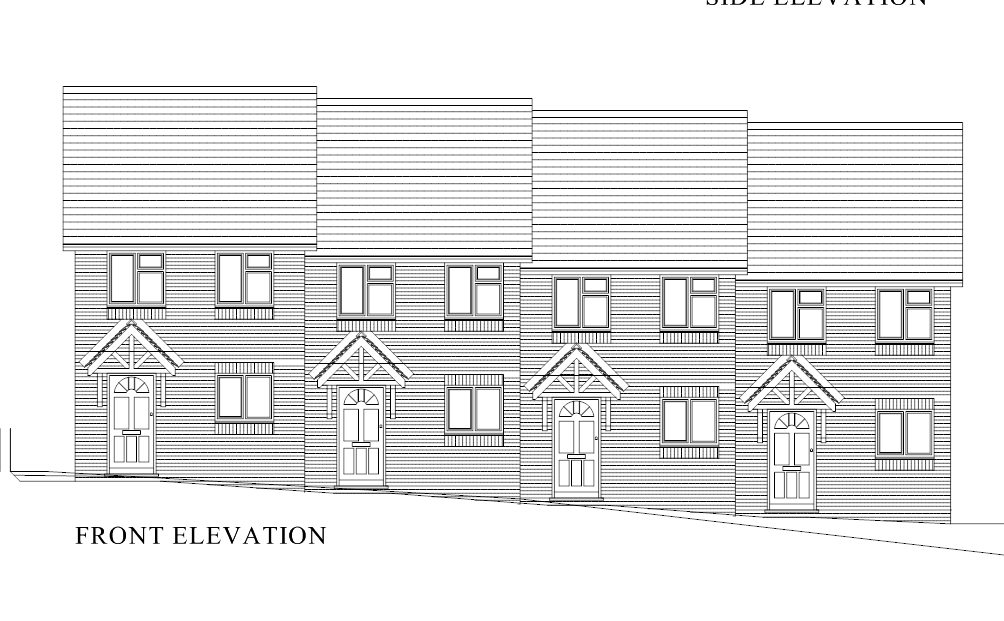 What makes this development eco-friendly ?
Timber-Frame
Nowadays all new buildings have to conform to new thermal efficiency standards. But, because wood is such a good natural insulator, enhancing the efficiency standards of the insulation materials, timber frame buildings have been meeting or exceeding these standards for years. They are also more comfortable to live in; thanks to the excellent insulation of the structural shell, the whole home heats up more quickly, without any cold areas. Better insulation, hand-in-hand with detailed draught-proofing, means smaller boiler, lower heating bills and a cosier, more comfortable home.
Our structural framework uses stress graded softwood timber from sustainably managed forests in Scandinavia. The replanting programme in these forests ensures that there are 3 trees planted for every 2 trees cut down, leaving a net growth in the volume of trees every year, with no cost to the environment!
Timber is recognised as the only renewable construction material with the softwoods used in fabrication coming from environmentally sustainable forests. The embodied energy in timber is low, even when taking into account transport and treatment requirements and the processing of timber to the finished state uses over 25% less energy than that required for other construction materials
Added to this, timber itself has thermal properties and the design of the structural panels means that spaces between studs can be packed with of high levels of insulation material, giving the whole structure a low "U" value.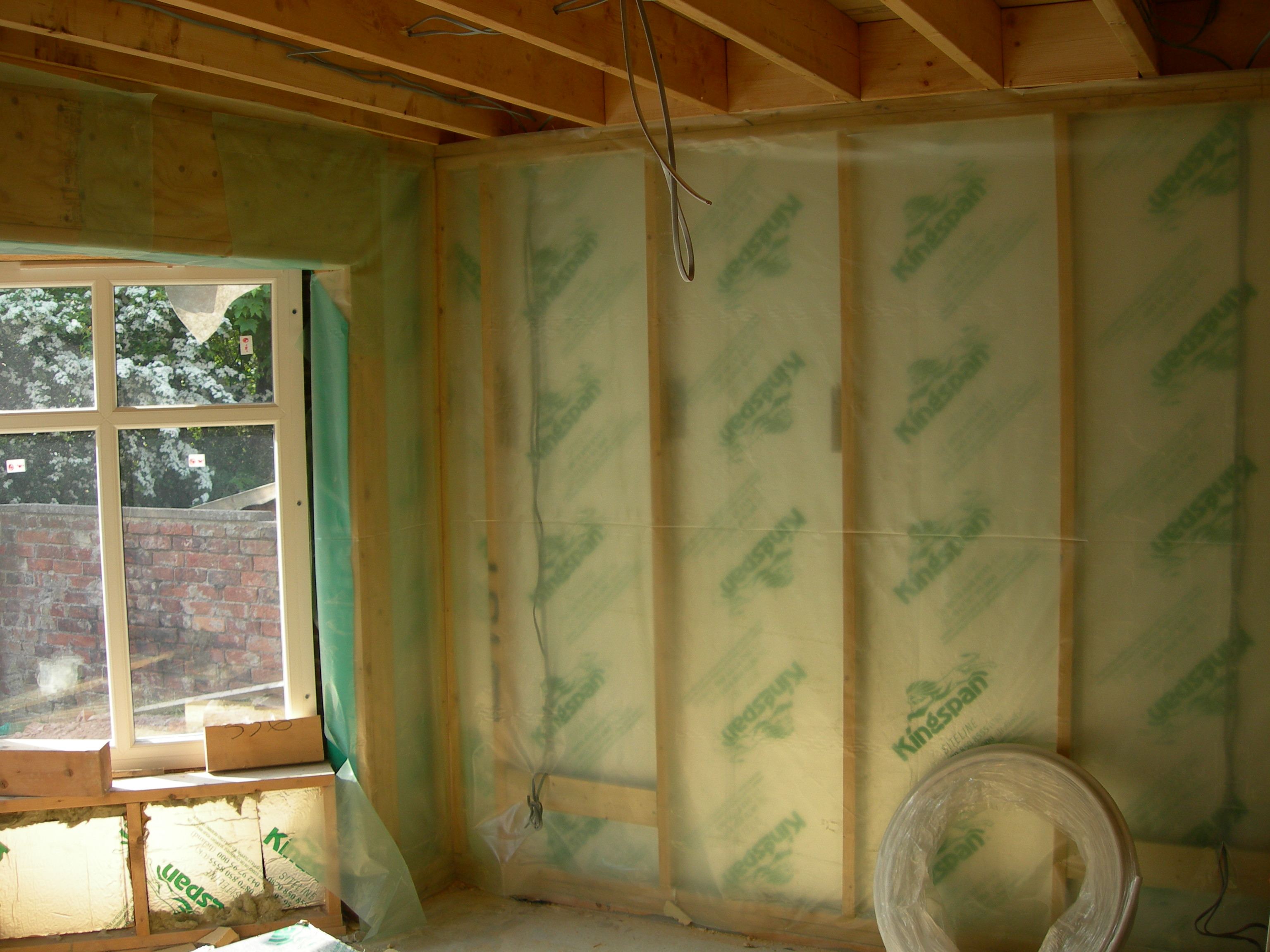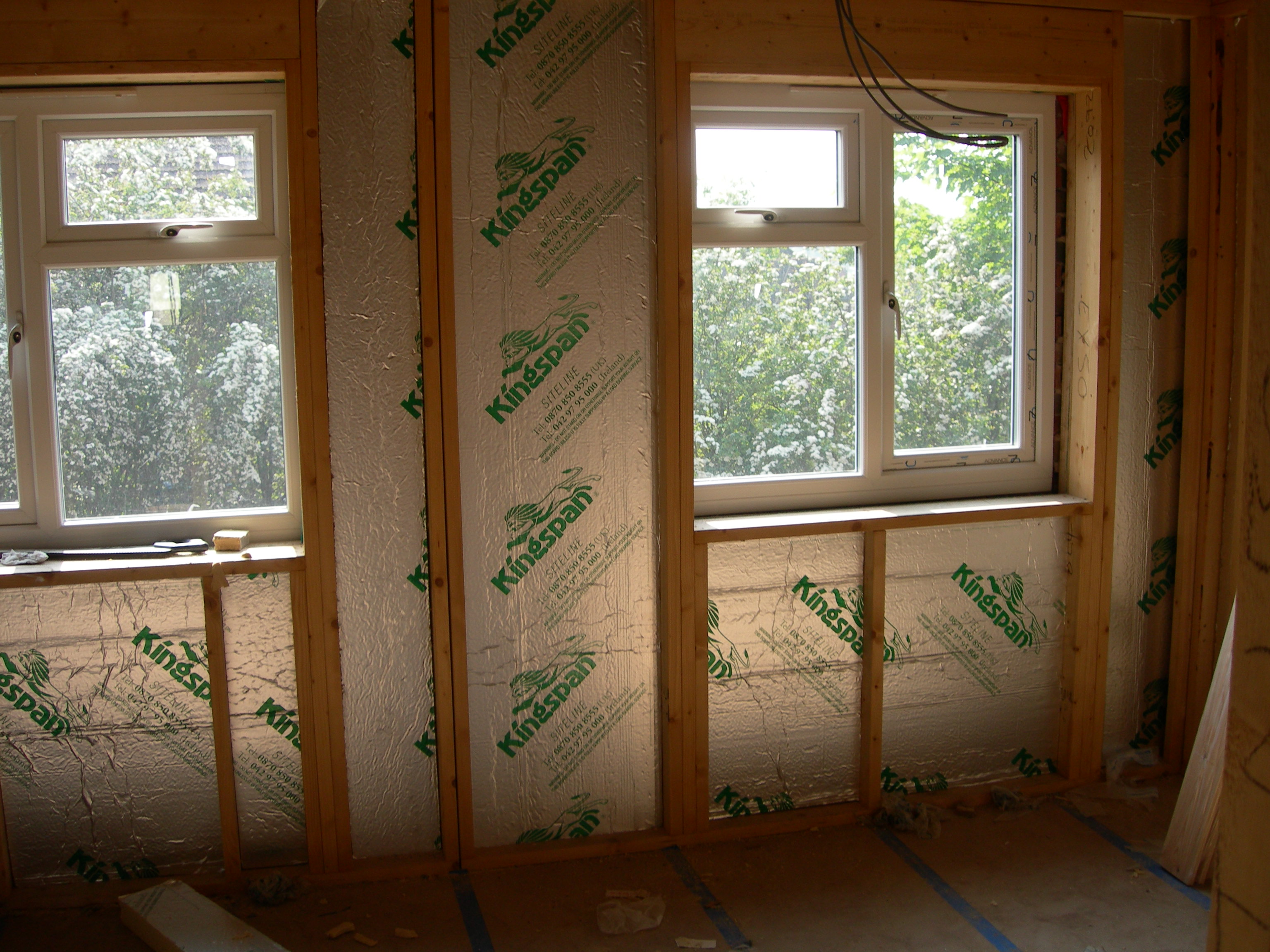 What is Glulam?

Glulam, also known as glue laminated timber is an engineered product using structurally graded timber laminations. These may be in Redwood, Larch, Douglas Fir or more usually Sustainable Scandinavian Whitewood.
Having machine stressed graded the individual lamellas we can predict the structural performance of the end product and therefore supply GL28H grade material. With low embodied energy glulam is a commercially viable alternative to steel RSJ's in our development.